Sophie Bendall
BSc(Hons) BOst(with Distinction) DipAPNT
Sophie graduated from the British School of Osteopathy, London, with a distinction. Prior to this she obtained a psychology degree and a diploma in sports injuries and massage.
Since qualifying Sophie has worked at a variety of practices in Kent and Sussex before setting up Cranbrook Osteopathic Practice in 2007.
She enjoys treating pregnant patients and teenagers as she feels this is a crucial age to understand about good posture. She also has an interest in women's pelvic health issues and teaches Pilates in the clinic on a one to one basis.
Sophie lives locally with her husband, three young sons and dog.
Nicola Fellows
DO BSc(Hons)Ost VTCT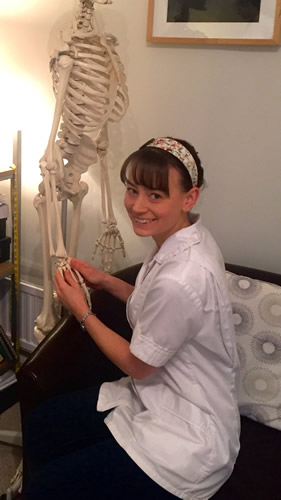 Nicola graduated from the European School of Osteopathy with a Diploma and a Bachelor of Science degree in Osteopathy. Nicola also has a massage qualification.
Since graduating Nicola has worked in a variety of clinics in Kent, alongside acting as an assistant lecturer, mentor and examiner at the ESO for 8 years, before leaving to work solely in practice.
Nicola used to be a keen horse rider and competed in dressage and show jumping. She has a young daughter and a cocker spaniel and also enjoys dancing classes. She has a young daughter and also enjoys dancing classes.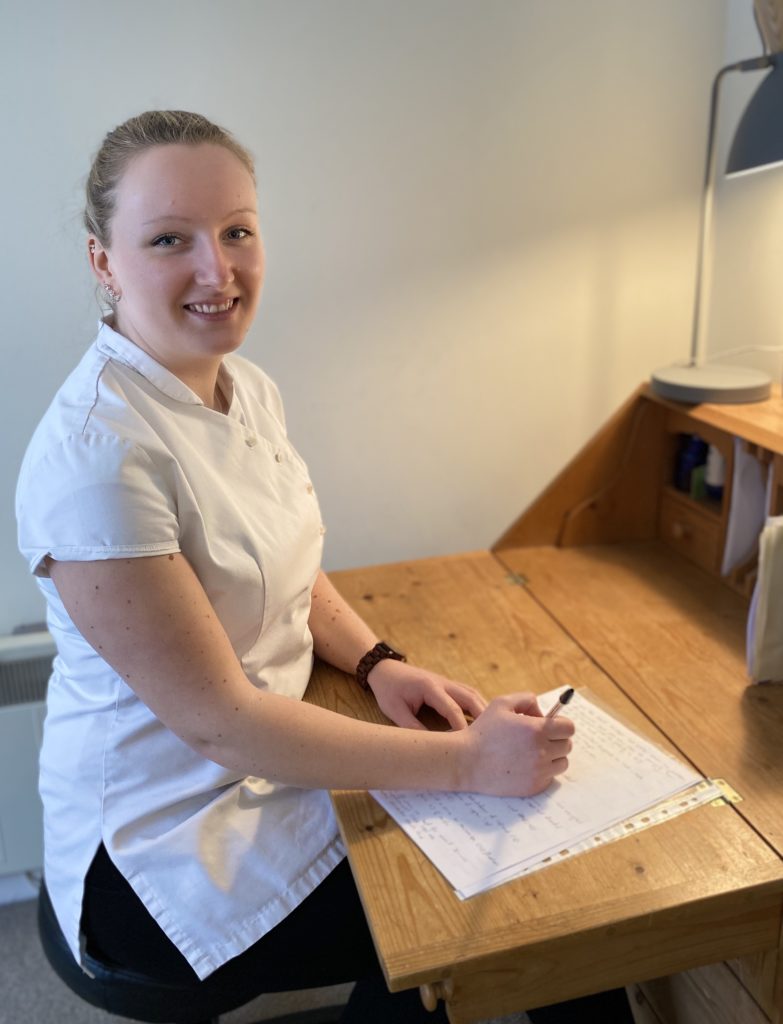 Simone graduated from the European School of Osteopathy with an integrated Masters degree in Osteopathy. She has also achieved further qualifications in dry needling and sports taping.
Simone is primarily a structural practitioner and uses manipulations and articulations- which result in her patients feeling like they have been actively moved. Good communication, discussion and explanations are very important to her- so that patients can understand their bodies.
She is fluent in two languages (English and German). She enjoys the theatre, nature and its conservation, as well as running, swimming and cycling- and has competed in tough mudders and triathlons. Additionally she reads the current scientific research and is a regular volunteer for the Samaritans.
Andrew Cleave
M.Ost BCST PGCE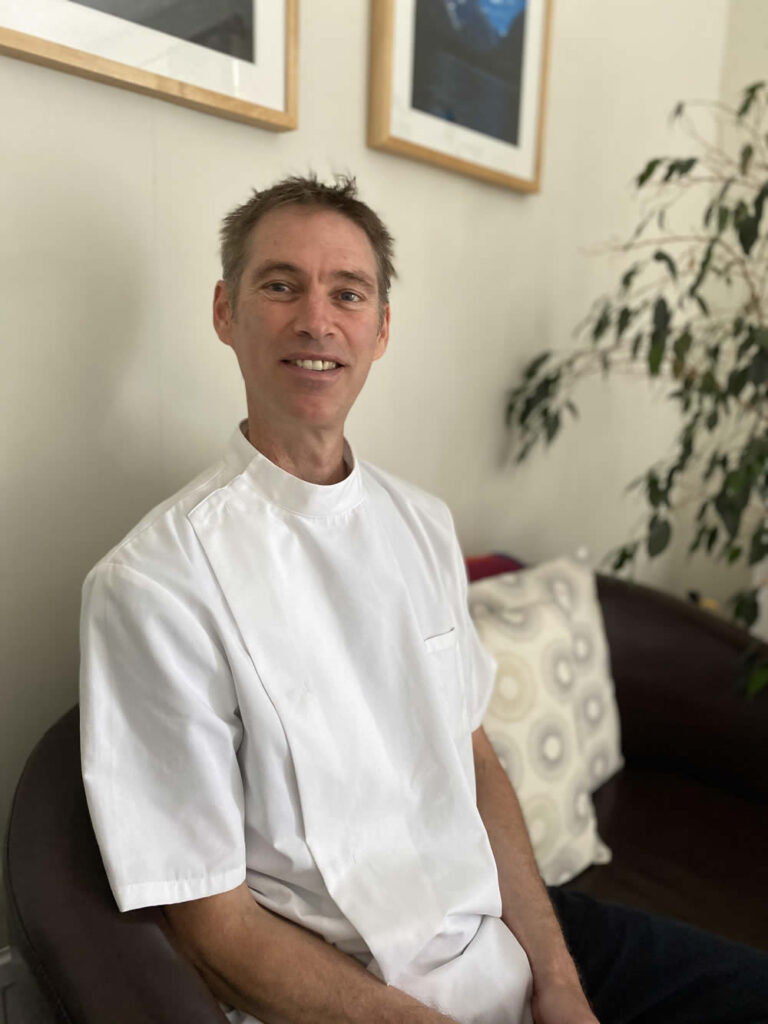 Andrew graduated with a Masters in Osteopathy from the European School of Osteopathy, having started his working life as a primary school teacher. He combines a broad range of osteopathic approaches and specialises in cranial osteopathy.
Andrew is continuing his post-graduate studies with the Sutherland College of Cranial Osteopathy. He has also worked with the renowned craniosacral therapist Franklyn Sills. He is a valued member of our team especially for treating babies and headache patients.
He has practiced meditation, yoga, qi gong and internal martial arts for many years and is very interested in the mind-body relationship. He also enjoys gardening, walking and swimming in the sea.
Kate Alden – Smith
Acupuncturist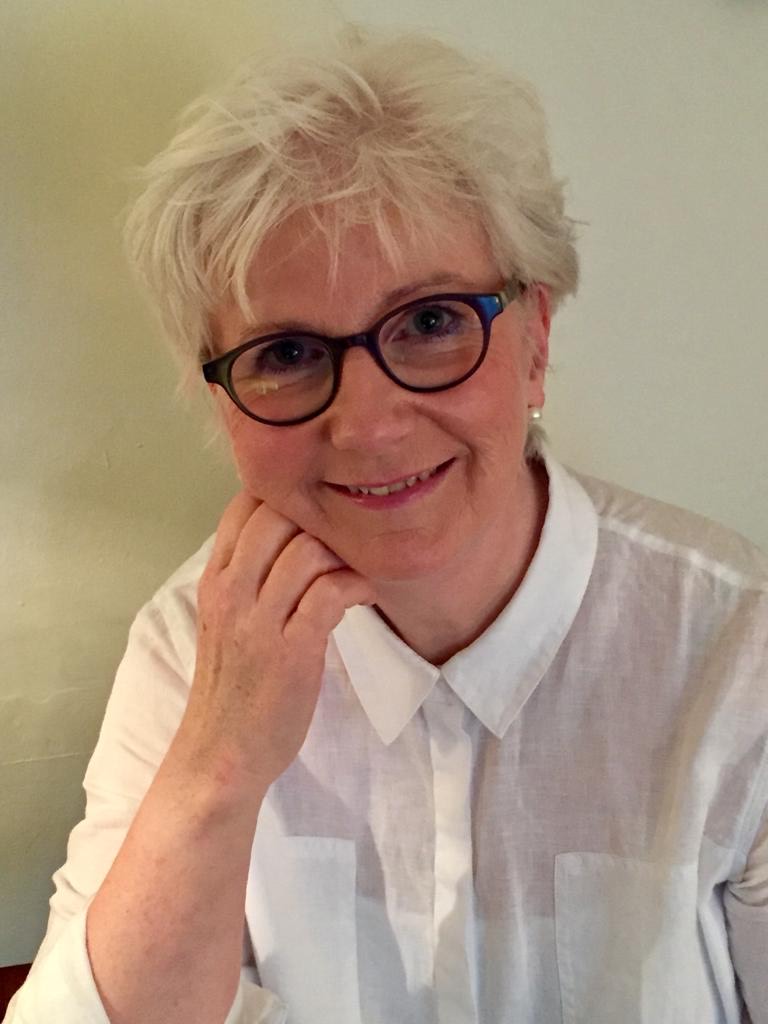 Kate discovered acupuncture for herself nearly thirty years ago, and as a result went on to study acupuncture at the London school of Acupuncture and Traditional Chinese Medicine.
Kate has been in practice ever since and feels extremely fortunate to have been able to share the benefits of acupuncture with so many people during that time.
Kate has been practicing here at The Old Bank Clinic for many years and enjoys the close association with the osteopathic team.
If you would like more information on Kate's fantastic treatments please contact her at
Wendy Jennings
Reiki Practitioner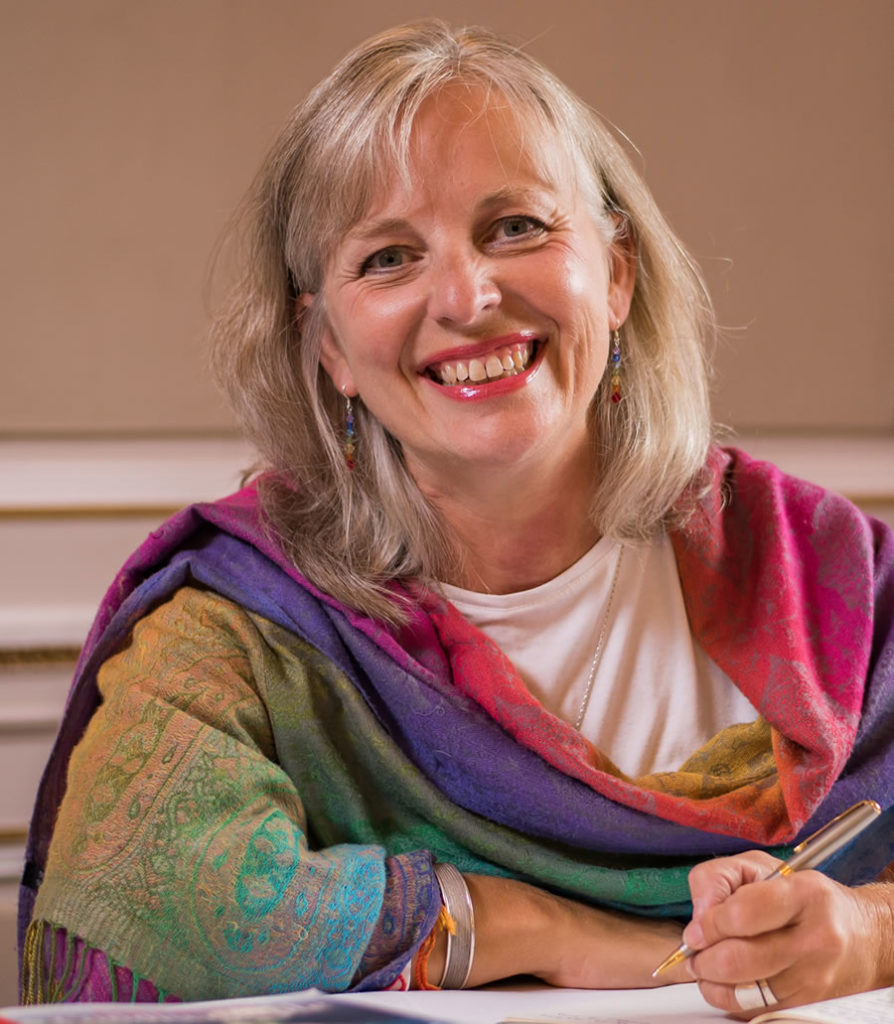 Wendy completed her level 1attunement in Australia and attained her level 2 practitioner in 2017 in the UK.
Reiki is soothing, non-intrusive, safe and holistic method of treatment for the whole body. The patient is fully clothed throughout the treatment.
For more details please see https://www.facebook.com/TheHealingCoddiwompler/
After months of painful neck problems and associated migraine, in desperation I came to see Andrew Cleave at Cranbrook Osteopathic Practice. Within two sessions the pain had virtually vanished and with it most of the headaches. Anyone who suffers from chronic migraine or other long-term pain will know how life-changing this kind of improvement can – or could – be. I cannot recommend him too highly.
RB – Cranbrook 
I can't recommend the practice highly enough. Every single practitioner is not only very knowledgeable, but also extremely caring. I also love the fact that it's always easy to actually speak to someone to make an appointment. At times when the lovely receptionist Jennie isn't working, if you leave a message, Sophie always gets back to you extremely quickly, which is always really appreciated and very rare nowadays! Definitely the best Osteopathic practice in the area from my experience.
NV – Frittenden
I have been a client of Cranbrook Osteopaths for some years and more so over the past two years. Despite the Covid-19 restrictions the team have been so helpful, friendly and effective in their treatment. They take time to listen to my symptoms, they take care to explain their treatment and give helpful advice for exercising at home. I wouldn't hesitate to recommend the osteopaths Simone and Andrew under the careful management of Sophie and Jennie.
JR – Staplehurst