Meet The Team
Welcome to Cranbrook Osteopaths, Cranbrook, Kent. We are currently putting together photos and text to update our website for 2020, so please come back soon and meet new team members.
Sophie Bendall
BSc(Hons) BOst(with Distinction) DipAPNT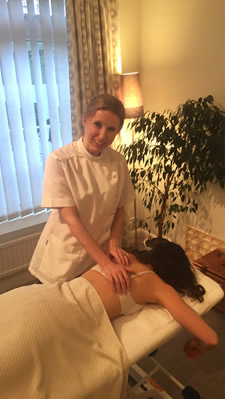 Sophie graduated from the British School of Osteopathy, London, with a distinction. Prior to this she obtained a psychology degree and a diploma in sports injuries and massage.
Since qualifying Sophie has worked at a variety of practices in Kent and Sussex before setting up Cranbrook Osteopathic Practice in 2007.
She enjoys treating pregnant patients and teenagers as she feels this is a crucial age to understand about good posture. She teaches Pilates in the clinic on a one to one basis.
Sophie lives locally with her husband, three young sons and dog. 
Nicola Fellows
DO BSc(Hons)Ost VTCT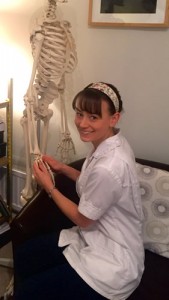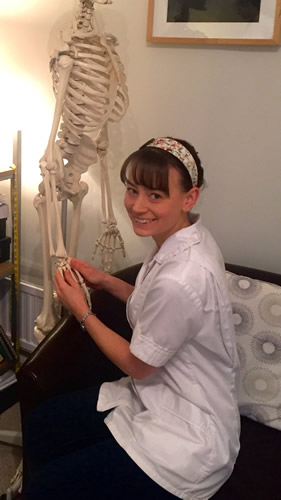 Nicola graduated from the European School of Osteopathy with a Diploma and a Bachelor of Science degree in Osteopathy. Nicola also has a massage qualification.
Since graduating Nicola has worked in a variety of clinics in Kent, alongside acting as an assistant lecturer, mentor and examiner at the ESO for 8 years, before leaving to work solely in practice.
Nicola used to be a keen horse rider and competed in dressage and show jumping. She has a cocker spaniel and also enjoys dancing classes.
Testimonials
As a family we have had treatment for myself, my teenage children…and even hubby when he is injured from thinking he's young again!
The osteopaths at the practice come highly recommended as I feel they are knowledgeable and take time to know their patients.
We find them brilliant for new complaints, especially sports related, or maintaining old injuries, and just from getting older!
They are personable with our children, and the clinic is a pleasant clean atmosphere with friendly and helpful staff.
Mrs H, Frittenden.
We have been patients for a number of years.  My husband, a builder, keeps regular maintenance appointments with Clarissa for treatment of his various 'occupational discomforts', Sophie has fully restored my shoulder mobility after an injury, and she has also helped with postural issues after years in a desk bound occupation.  We happily recommend the practice.
Mrs and Mrs G, Cranbrook.
I am a quite a heavy patient and Laura has been particularly good at dealing with deep-seated back and neck problems. It takes strength as well as expertise to do many of the techniques necessary to help my back.
All the staff at the clinic are very personable and helpful and, having had indifferent treatments elsewhere in the past, I can highly recommend Cranbrook Osteopathic Practice.
Mr M, Hawkhurst